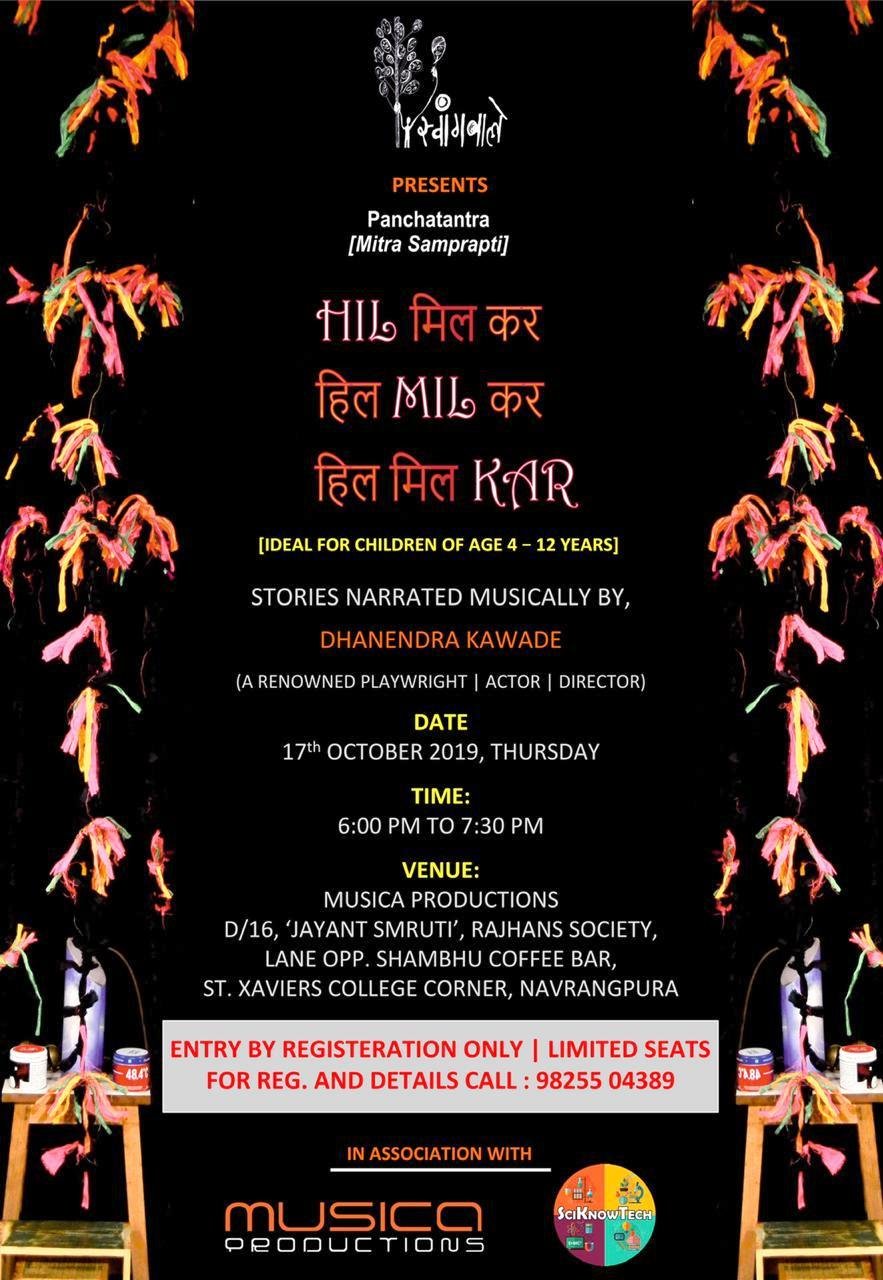 Musica Productions, in association with SciKnowTech, is coming up with Pancha-Tantra based captivating musical theatre for children – "Hil Mil Kar", presented using unique storytelling form with songs, music, dance and symbols to narrate the story with enchanting experience.
Conceived & performed by a celebrated theater exponent Mr. Dhanendra Kawade (Swangwale Productions) from Mumbai.
He is known for his extensive work on theater for children. The performance will be followed by very interesting discussion with kids.
• Age-group 4-12 years.
• Date: Oct. 17, Thursday,
• Time/ 6.00-7.30 PM @ Musica Productions, Navrangpura.
• Fees Rs. 250/head.
• Please Call 9825504389 to register.
Entry by pre-registration only.
More details on https://www.facebook.com/events/2494175997366763/