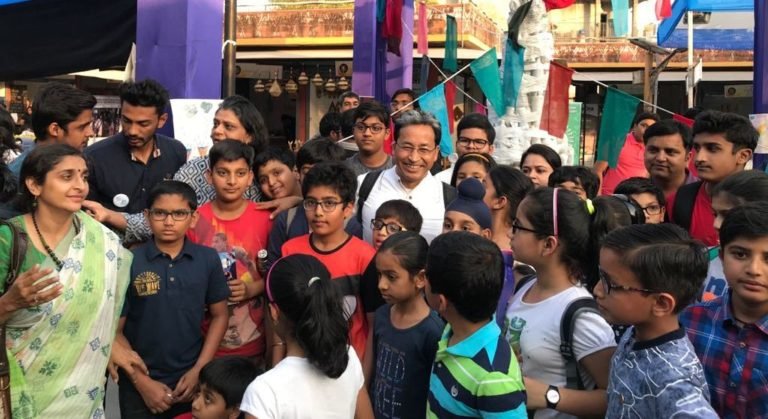 Meeting and interacting with Mr. Sonum Wangchuck – an epitome of "Experiential Learning" practices – the core philosophy of SciKnowTech ! He is claimed to be the inspiration of Phunsukh Wangdu character in movie "3 Idiots".
SciKnowTech team and kids were fortunate to meet him at "India Environment Festival" and attend the session about innovations he has come up with. He made an emphasis to use Hands, Head and Heart (in other words "Experiential Learning") in education system rather than mugged up theories without understanding "application" part of it.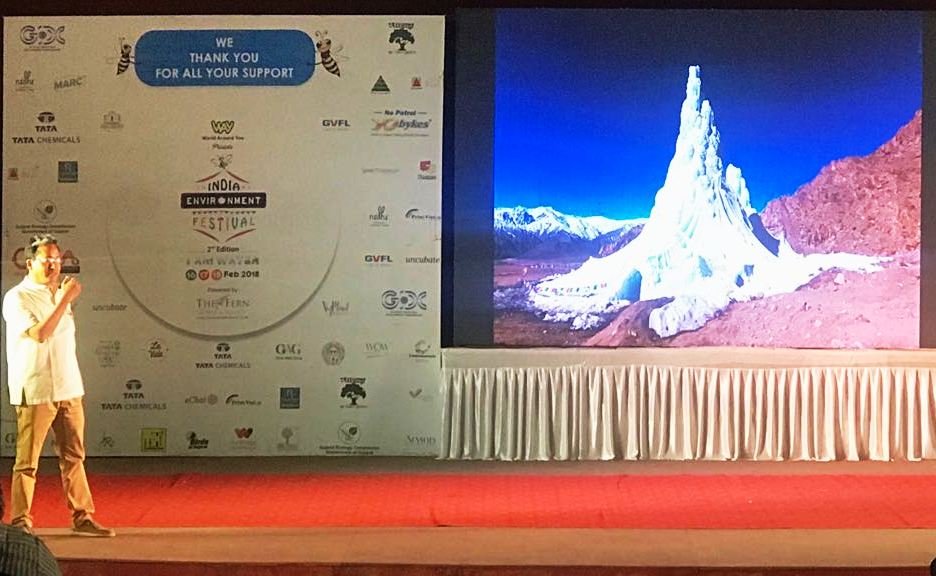 His innovation of "Ice Stupa" from basic principles of science and math / geometry has solved major issue of water-crisis Ladakh used to face in the month of April / May every year.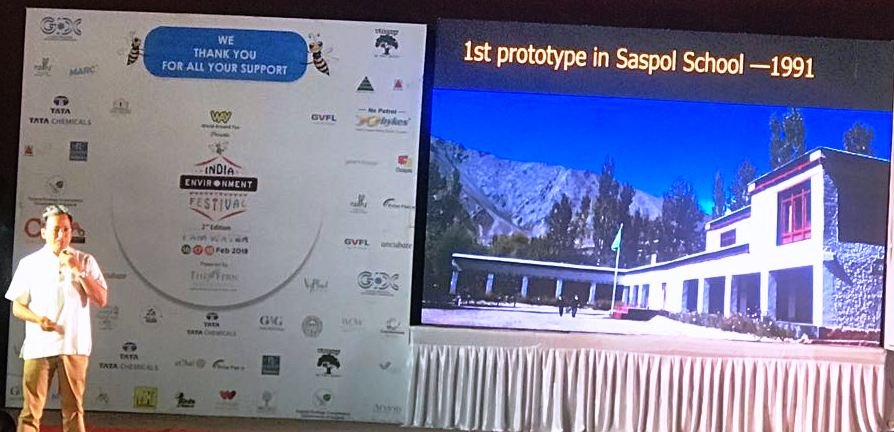 His Model School in Ladakh (practicing "Learning by Doing") has proven that "if the bases of core learning is clear, the grades would automatically follow" (something which he said parents need to understand and appreciate !).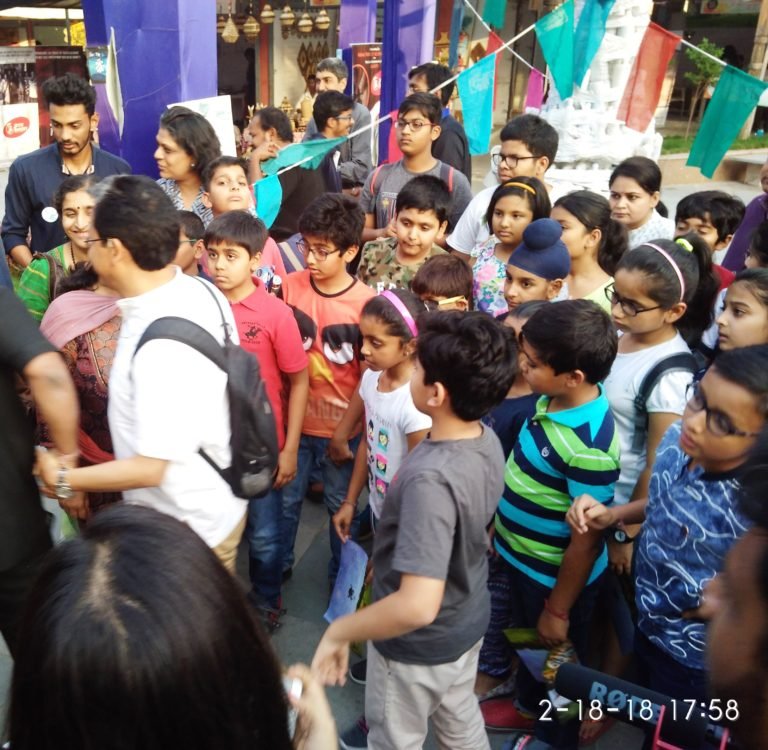 We, at SciKnowTech, were privileged to be in sync with his proven philosophy of "Exposure leads to Exploration". 
Watch the following video, which speaks about the innovative concept of "Ice-Stupa" he has developed….
www.youtube.com/watch?v=AnPuBi-r00E