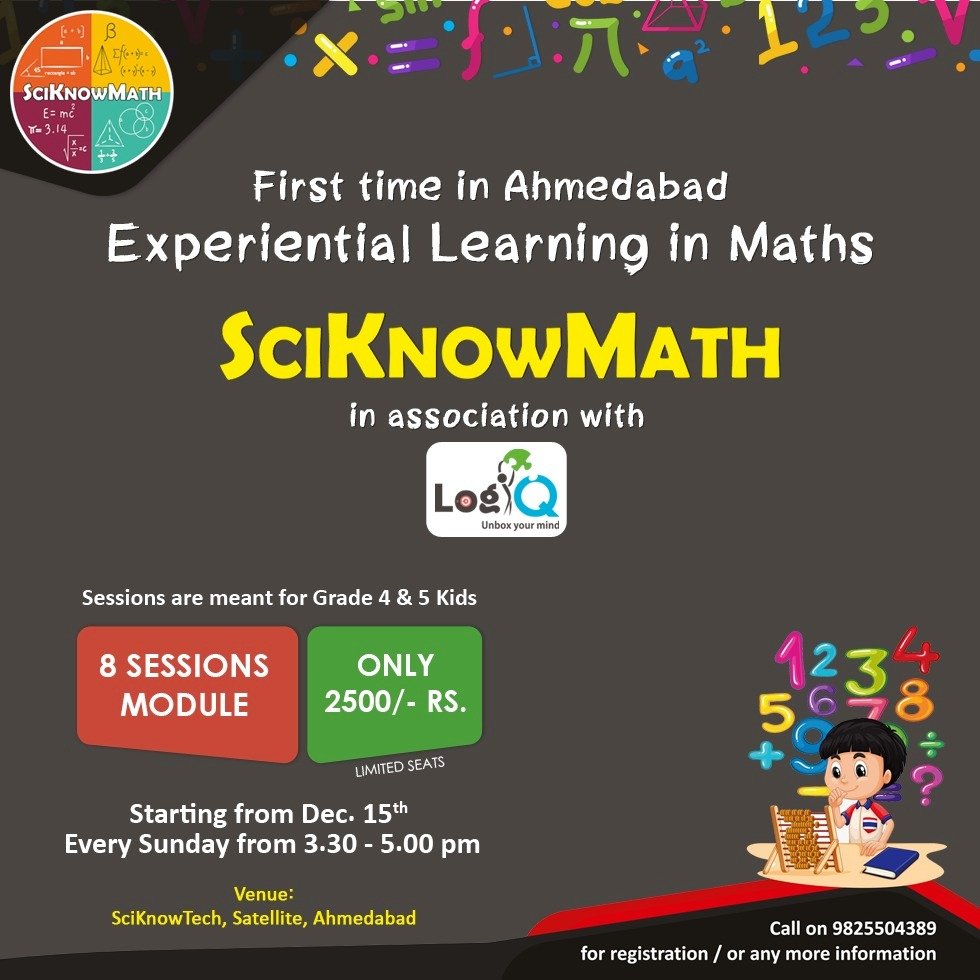 After overwhelming response of  "Experiential Math" module – "SciKnowMath", we are launching 2nd batch !
Continuing the legacy of Sci.Know.Tech's strong philosophy & conviction, SciKnowMath is an attempt not only to make subject of Math interesting & engaging for kids but to inculcate mathematical aptitude & attitude in children. Come & explore magical math with grade-wise designed curriculum by Dr. Megha Bhatt in association with our creative associate Logiq.
Here are the details of first module….
– Only for Grade 4 & 5 kids
– Every Sunday 3.30-5.00 from Dec. 15 onwards.
– Venue – SciKnowTech, Satellite
– Call 9825504389 for more information / registration.
#experientiallearning
#educations
#mathematcian
#experiences
#experiments
#models
#experts
#audiovisuals
#ahmadabad
#academyofmath
#schools
#mathteacher
#stemeducation
#math
#mathworkshops
#mathisfun
#exploration
#kidsactivities
#parent
#children
#primaryschool
#ilovemath
#tutoring
#tutorials
#creativity
#handsonlearningfun
#mindfullearning
#youngexplorers
#youngmathematician
#sciknowmath